Here's your guide to the 2021 Summer Concert in Central Pennsylvania | Entertainment
5 min read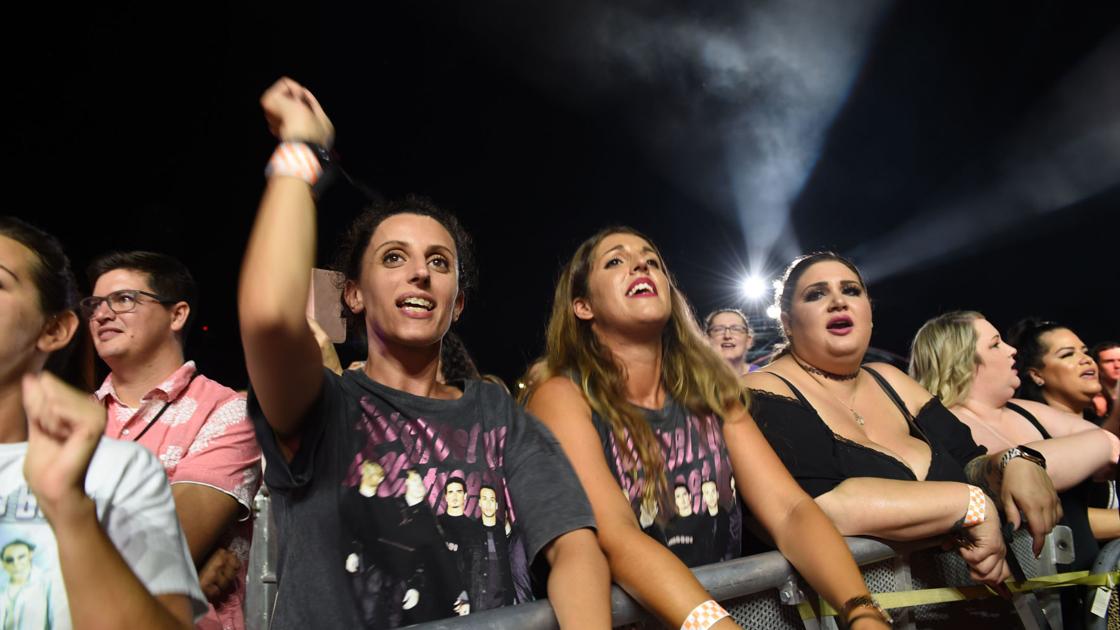 Excitement, volume, live music rush — feels closer than it was since the first few months of 2020.
Vaccination rates are steadily increasing, and venues across the country and in central Pennsylvania are approaching opening. With a recent announcement by Governor Tom Wolf, the COVID-19 mitigation order will be lifted on Memorial Day (excluding wearing masks), which could soon resemble the heyday of each pre-pandemic. There is.
Pa. Removes all COVID-19 restrictions on Memorial Day.Let's see what's changing
Below is a list of all the concerts (music, comedy, etc.) currently being announced in Lancaster, Harrisburg and Hershey. Many shows have been rescheduled several times, so if you have purchased tickets before, please check with the venue before visiting.
---
American Music Theater (2425 Lincoln Highway East, Lancaster)
•• Marty Stuart and his superlative, June 19, 7:00 pm, $ 35-209
• Fleetwood mask (Fleetwood Mac Tribute), June 25, 8 pm, $ 28
• Happy Together Tour 2021, June 26, 8 pm, $ 59- $ 79
• Bill Engval, June 27, 3:00 pm and 8:00 pm, $ 47
• Michael W. Smith, July 1, 7:30 pm, $ 59
• Original coasters and Charlie Thomas Drifters, July 11, 3:00 pm, $ 54
• Dion, July 16th, 7pm, $ 69- $ 89
• Pure Prairie League Little River Band, July 17, 8 pm, $ 49- $ 69
• Lettermen, July 23, 7:30 pm, $ 35
• Oak Ridge Boys, July 24, 2:00 pm and 7:00 pm, $ 43
• Jay Leno, July 25, 7:00 pm, $ 79- $ 99
• Resurrection (Journey Tribute), July 31, 8 pm, $ 29
• Glenn Miller Orchestra, August 1, 3:00 pm, $ 29
• Queen's One Night (Queen Tribute), August 4, 7:00 pm, $ 29- $ 49
• Frankie Valli and the Four Seasons, August 5, 7:30 pm, $ 115- $ 135
• Frankie Avalon, Fabian, Bobby Rydell$ 69- $ 89, August 7, 3:00 pm
• Chris Janson, August 12, 8:00 pm, $ 69
• Man in Black (Johnny Cash Tribute), August 13, 8:00 pm, $ 29
• Jean Watson with The Bellamy Brothers, August 19, 7:00 pm, $ 49
• Stayin'Alive (Bee Gees Tribute), August 20, 7:00 pm, $ 29
• Herman's Hermits featuring Peter Noone, August 22, 7:00 pm, $ 39- $ 59
• Air supply, August 29, 7:00 pm, $ 59- $ 79
• Pennsylvania Gospel Music Festival, Various times, September 3-5, $ 84-104
• Amy Grant, September 8th, 7:30 pm, $ 44- $ 64
• Johnny Mathis, September 9th, 7:30 pm, $ 85- $ 115
• Three Dog Night, 8:00 pm, September 11, $ 57
• Straight no chaser, 7:00 pm, September 12, $ 49- $ 69
• George Thorogood & Destroyer's, 7:00 pm, September 14, $ 52- $ 72
• Blue Oyster Cult, September 17, 8 pm, $ 29- $ 49
• Gladys Knight, September 18, 7:30 pm, $ 79- $ 99
• The Temptations and Four Tops, 7:00 pm, $ 79, September 19
• Aaron Tippin, Colin Rea, Sammy Kershaw, 7:00 pm, September 23, $ 69
• Fall Doo Wop Cavalcade, 2:00 pm and 7:30 pm, September 25, $ 48
• Louie Anderson & Rita Rudner, September 26, 7:00 pm, $ 29- $ 49
• Molly Hatchet's Marshall Tucker Band, 7:00 pm, September 30, $ 69- $ 89
• .38 Special$ 39- $ 59, October 2, 8 pm
• Martina McBride, October 9, 7:30 pm, $ 89
• Engelbert Humperdinck, 7:00 pm, October 10, $ 69
• David Foster, October 14, 7:30 pm, $ 69- $ 89
• Texas Teners, October 15, 8:00 pm, $ 49
• MasterChef Live$ 29- $ 149, October 16th, 7:00 pm
• Diamond Rio with Black Hawk, October 17, 7:30 pm, $ 59
• Rain: A tribute to the Beatles, 7:00 pm, October 20, $ 67
• Alton Brown: Beyond Eating, October 21, 7:30 pm, $ 64 to $ 84
• Ricky Skaggs, October 22, 7:30 pm, $ 45
• Paul Anka sings Sinatra$ 87- $ 107, October 24, 7:00 pm
---
Apel Performing Arts Center (50 N. George Street, York)
•• CapLive: Son Little, June 12, 7:30 pm, $ 34
•• CapComedy: Shawn Banksft. Jamie Utley, June 18, 7:30 pm, $ 10
•• CapComedy: Kevin Leeft. Corey Hunter, July 9th, 7:30 pm, $ 10
•• Gordon Lightfoot, August 12, 7:30 pm, $ 40.50 to $ 103.50
•• CapComedy: Kelly Collet Feet Pat House, August 13, 7:30 pm, $ 10
•• Postmodern jukebox, October 15th, 7:30 pm, $ 41- $ 69
•• Jimmy Webb & Robin Spielberg, October 16th, 7:30 pm, $ 39- $ 49
•• Paula Poundstone, December 3, 7:30 pm, $ 27- $ 63
---
Giant Center (550 Hersheypark Drive, Hershey)
•• James Taylor and Jackson Browne, August 19, 7:30 pm, $ 50- $ 400
•• For King & Country$ 30- $ 140, October 29, 7:00 pm
•• Lauren Daigle, November 12, 7:30 pm, $ 27- $ 200
•• Dan + Shay$ 37- $ 225, December 4, 7:00 pm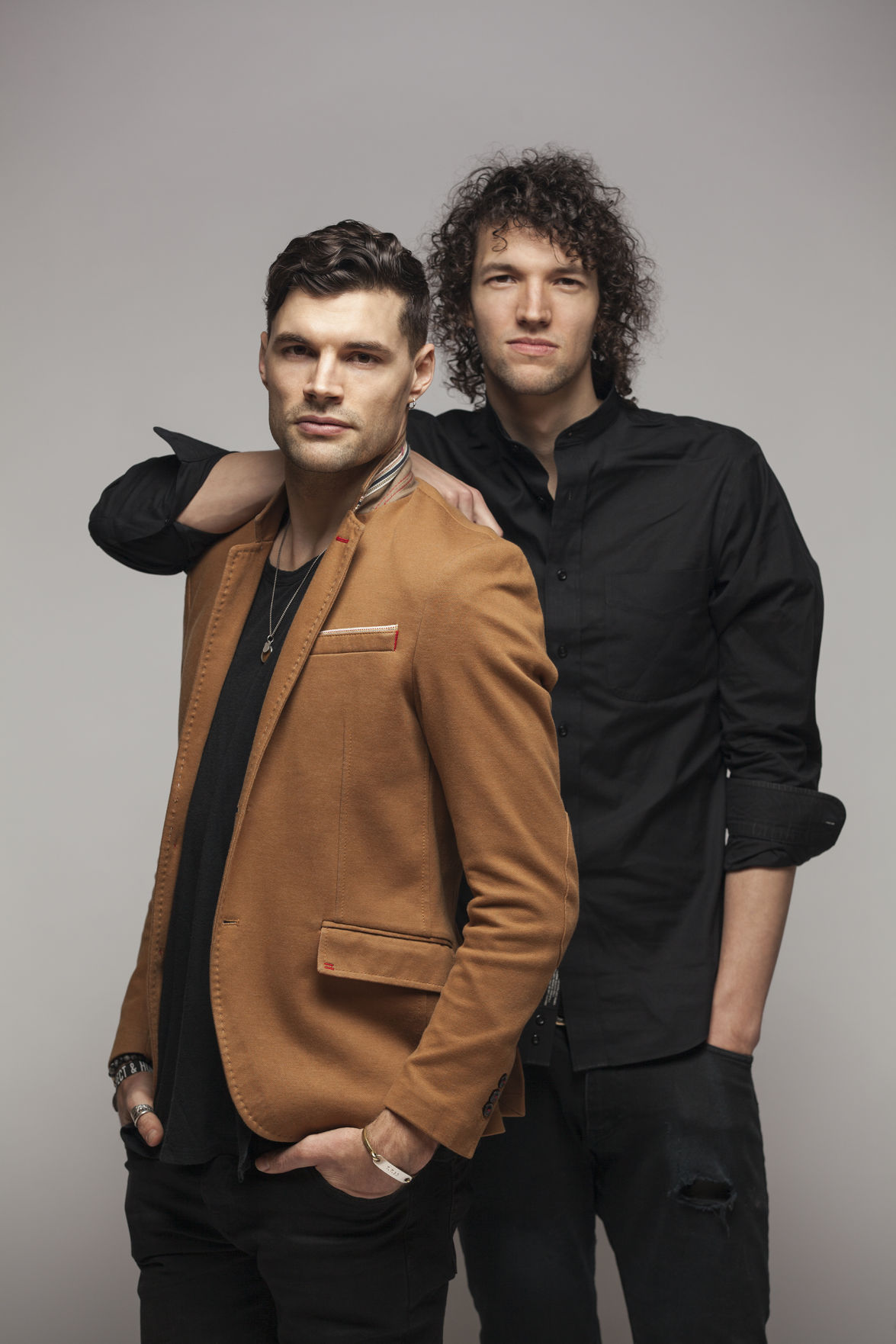 ---
Harrisburg Midtown Arts Center (1110 N. 3rd St., Harrisburg)
•• Helza Poppin Circus Entertainment Review, June 4th, 8pm, $ 20- $ 40
•• Fifty Shades Men Review, June 4, 8 pm, $ 30- $ 250
•• Webby, June 19, 9:45 pm, $ 50
•• NOTIXX, June 26, 8 pm, $ 22 to $ 30
•• Medusa disco, July 2, 6:30 pm, $ 10
•• Bark at the Moon (Tribute of Black Sabbath and Ozzy Osbourne), August 7, 8:45 pm, $ 10
•• Scott H. Billam, August 8th, 7:30 pm, $ 10
•• Steve Hoffstetter, August 19, 7:00 pm, $ 25-50
•• Ozzfest Tribute Fest, August 21, 4:00 pm, $ 20
•• Royal Bliss & Through Fire Fozzy, 7:00 pm, September 9, $ 20- $ 25
•• Quiers, 6:00 pm, September 12, $ 13 to $ 15
•• Drake Bell, 7:00 pm, September 22, $ 20- $ 100
•• Lez Zeppelin (Led Zeppelin Tribute), 7:00 pm, September 25, $ 20
•• Jake Miller, 7:00 pm, October 2, $ 20
•• Geoff Tate, November 16th, 7pm, $ 20- $ 25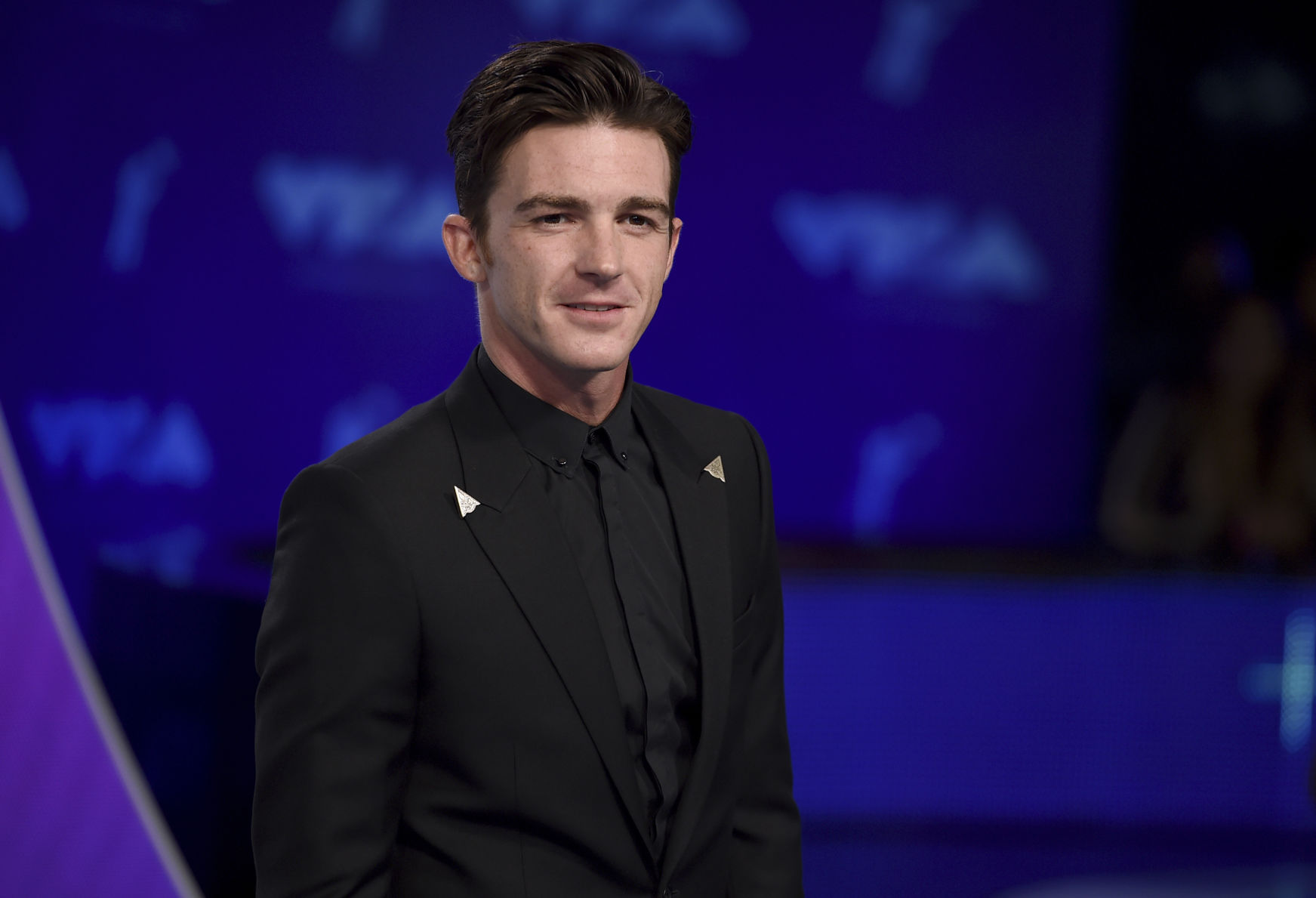 ---
Hershey Theater (15 E. Caracas Ave., Hershey)
•• Brit Floyd, 7:00 pm, August 24th and 25th, $ 50-60
•• Nate Bargaze, 7:00 pm, September 25, $ 35
•• Ron White, November 6th, 8pm, $ 37 to $ 100
•• Mannheim steam roller, December 2, $ 52- $ 72
---
Hersheypark Stadium (100 W. Dr. Hersheypark, Hershey)
•• Luke Bryan, July 9th, 7pm, $ 30- $ 90
•• Rod Stewart, July 17, 7:30 pm, $ 23- $ 150
•• Motley Crue of Poison and Joan Jett, July 20, 4:30 pm, $ 100- $ 250
•• fish, From $ 65 at 7pm on August 10th and 11th
•• Heramega Tour featuring Green Day, Weezer and Fall Out Boy, August 13th, 5:30 pm, $ 70- $ 170
• Zac Brown Band$ 29- $ 79, August 21, 7:00 pm
•• Dead & Company, August 28, 7:00 pm
•• Meghan Trainor and Maroon 5, 7:00 pm, September 5, $ 35-170
•• Jonas Brothers, September 24, 7:00 pm
---
Pen Cinema (541 Airport Rd., Lititz)
•• The Big Doft. The Districts, Nielsen Family Band, etc., June 5th, 1:00 pm $ 40- $ 80
---
Phantom power (121 W. Frederick St., Millersville)
•• Midnight north, June 10th, 6pm, $ 40-80
•• Nielsen Family Band, June 11, 6 pm, $ 40-80
•• 25 hours with a scout, June 11, 9 pm, $ 8
•• Rich boss, June 12, 6:00 pm, $ 80-160
•• Medusa Disco and Denny Ginger, June 18, 7:00 pm, $ 10
•• John Smith's Voyage and Winton's Existing, June 19, 8 pm, $ 5
•• Caligula Blushed (Smiths & Morrissey Tribute), June 26, 8 pm, $ 10
•• Punky Johnson, July 11, 7:00 pm, $ 20
•• Mannequin pussy with kissing, July 31, 8 pm, $ 15
•• Jimmy's chicken shack$ 15-18, September 18, 7:00 pm
---
Riverfront Park (200 S. Front St., Harrisburg)
•• Young the giant, August 27, 8:00 pm, $ 55
•• Jason Isbell & 400 Units, August 28, 8:00 pm, $ 47
•• Elephant cage, 7:00 pm, September 23, $ 55
•• Portugal.the man, 7:00 pm, September 25, $ 55
---
Thunder Performing Arts Center (136 N. 6th St., Reading)
•• Joe Koi, October 7th, 7:30 pm $ 39.25- $ 49.25
•• Little big town, October 8th and 9th at 8pm
•• Tray Kennedy, 7:00 pm, October 10, $ 35
•• Zach Williamsft. WetheKingdom and CAIN$ 25- $ 41, October 17, 6:00 pm
•• Art Garfunkel, October 22, 7:30 pm, $ 35- $ 145
•• Fab Four (Beatles Tribute), October 30, 7:30 pm, $ 22- $ 49
•• Melissa Etheridge, November 5, 7:30 pm, $ 39.50 to $ 69.50
•• Buddy Guy, November 10, 8 pm, $ 34.50 to $ 89.50
•• Boyz II Men, November 18, 7:00 pm, $ 49.50 to $ 179.50
•• Joan Jett & Black Hearts, November 21, 7:30 pm
•• Celtic thunder, December 9th, 7:30 pm, $ 39.50 to $ 59.50
•• Kathleen Madigan$ 29.50 to $ 36.50, December 12, 6:00 pm
•• Colin Mochrie & Brad Sherwood$ 29.75 to $ 69.50, December 19, 6:00 pm
---
Stoner Grill (605 Granite Run Drive, Lancaster)
•• Beka Jones, June 5, 7:30 pm, $ 5
•• Almost York, June 12, 7:00 pm, $ 5
•• Rob Bassergia, June 18, 7:30 pm, $ 5
•• Black tie beatles band, June 19, 7:30 pm, $ 5
•• Wooden wire, June 26, 7:30 pm, $ 5
•• Mind the light, July 2, 7:30 pm, $ 5
•• Ghost Light Radio Show, July 16th, 7:30 pm, $ 5
•• Mind the light, August 13, 7:30 pm, $ 5
•• Ghost Light Radio Show, August 28, 7:30 pm, $ 5
---
Tellus360 (24 E. King St., Lancaster)
•• Erin McCune and Natalia Zukerman, June 24, 8 pm, $ 40-160
•• Boathouse Row, August 27, 8:00 pm, $ 40-160
•• Ocean blue, 8:00 pm, September 4, $ 20
•• Curcy Brunton, 8:00 pm, September 9, $ 20
•• Solar Federation (Rush Tribute), 7:00 pm, September 25, $ 20
•• Zack Velas, 10 pm, September 25, free
•• Proud Monkey (Dave Matthews Band Tribute)$ 12 to $ 15 at 8:00 pm on November 11th
---
Whitaker Center (222 Market St., Harrisburg)
•• Richard Thompson$ 39- $ 69, June 27, 7:00 pm
•• Almost Queen (Queen Tribute), July 17, 8 pm, $ 39.50 to $ 69.50
•• Anthony Rhodia, August 20, 8 pm, $ 35-45
•• Los Lobos, 8:00 pm, September 24, $ 49.50 to $ 69.50
•• Kenny Wayne Shepherd Band, November 14, 8 pm, $ 59.50 to $ 89.50
---
XL Live (801 S. 10th St., Harrisburg)
•• Smooth like a clyde, June 4, 8:30 pm, $ 10
•• Back in Black (ACDC Tribute), June 5, 8 pm, $ 10
•• Sun squabi with too many Zooz, June 10, 8:30 pm, $ 25
•• Jeffrey Gaines and Collina Joy, June 11, 8:30 pm, $ 15
•• Go Go Gadget, June 18, 9 pm, $ 15
•• Splintered Sunlight, June 19, 8:30 pm, $ 15
•• Dawes, 8:00 pm, September 24, $ 45
•• Black pumas, October 12, 8 pm, $ 30
Here's your guide to the 2021 Summer Concert in Central Pennsylvania | Entertainment
Source link Here's your guide to the 2021 Summer Concert in Central Pennsylvania | Entertainment